School Holiday Cooking Workshop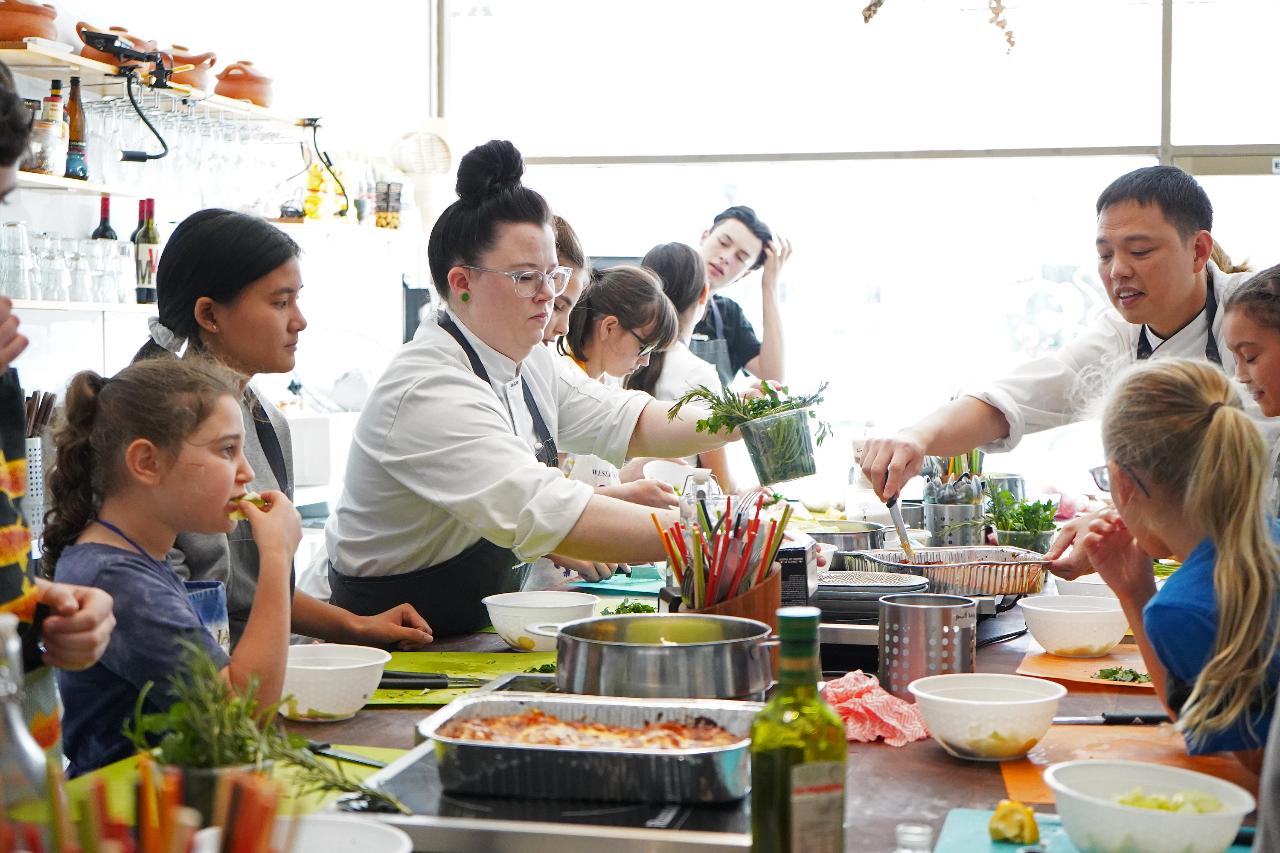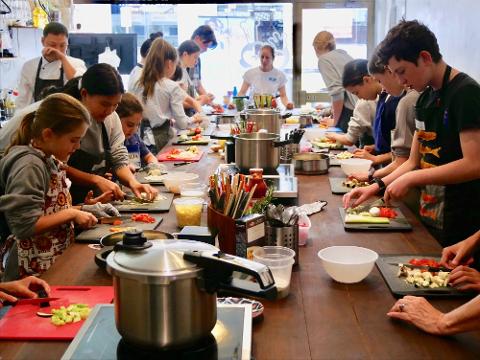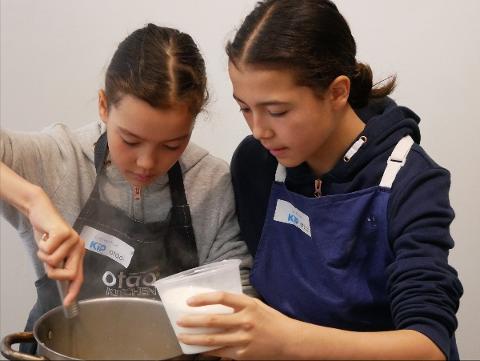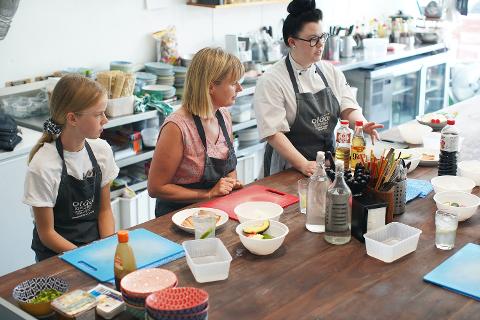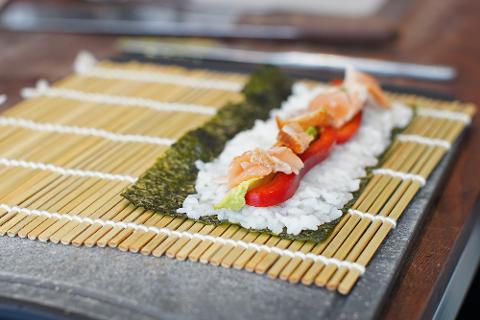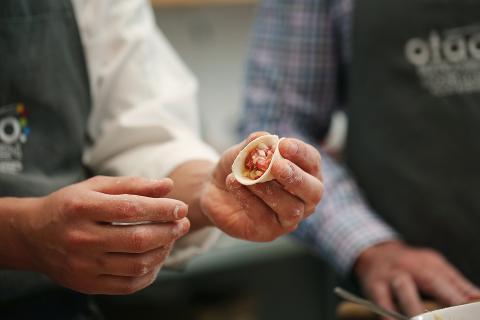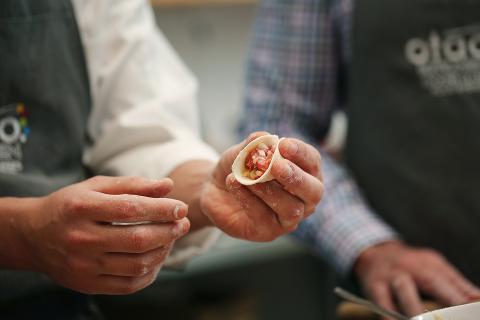 Varaktighet: 4 Dagar (cirka)
Plats: Abbotsford, VIC
Produktkod: P7TFLM
Join us this school holiday as we embark on a culinary adventure. Together, we will emulate the thrill and rush of a busy kitchen with vibrant colours, tastes and smells as if you were a contestant itself on Master Chef.
In this program, you'll learn how to prepare and cook a wide variety of different dishes, each day, focusing on entirely different cuisine. Our expert chef will guide our guests (10 years+) to prepare various menus over the duration of this course. We'll learn about knife skills, food safety, how to prepare and cook vegetables, meats, and seafood and also how to make dessert.
The course focuses on understanding food through local ingredients and a global perspective. Participants learn about the seasonality and origin of common foods. We will also explore contemporary issues relating to food justice, food wastage, and sustainability. Students will learn how to make healthy food choices as well as learn how to make a budget. Students may participate in a single class or the full 4 day-workshop throughout the duration of the week.
HIGHLIGHTS

This hands-on cooking experience for 8-12 kids per school holiday days from 10 to 12.30pm
Learn fundamental skills of cooking as well as introducing kitchen new-comers
Having fun with the real-life challenge and work with fresh ingredients
In-class discussions on food safety, local foods, food justice, and sustainability
A delicious and healthy meal made from scratch
ON THE DAY
Our guests will be given a 15-minute orientation guiding them through basic kitchen techniques with everyone including new chef junior.
After the chef junior was their hands and be given our apron, we will go over the lesson of the day. They will work together in a group of 2-3 as their kitchen team.
The chef will do the demonstration and answer any question. After that, the kids will go prep and start the process of making the 3 dishes and they will eat the foods. Everyone will have a chance to taste other team food so they will learn from their friends.
The children will clean down and organize their areas and be ready to be picked up.
CHINESE COOKING
Hun Tun Tang- Wonton Soup

Mee- Stir-Fried Noodles with Bok Choy
Chao Fan- Cantonese Fried Rice
VIETNAMESE COOKING
Gỏi Cuốn - Rice Paper Rolls
Chả Giò -Spring Rolls
Phở Gà - Rice Noodles+ Aromatic Chicken Stock
Nước Chấm - Fish Sauce Dressing
JAPANESE COOKING
Okonomiyaki- Savoury Pancake
Makizushi - Sushi Rolls- aka shiso, cucumber, salmon or kingfish
Miso Shiru- Miso soup
ITALIAN COOKING
Ricotta Gnocchi, Lemon, Brown Butter, Sage

Salsa di Pomodoro (Simple Tomato Sauce)
Parpadelle al Ouovo (Egg Pasta)
Tiramisu ('Pick me up"')
IMPORTANT INFORMATION BEFORE YOU BOOK
We have 3-year expiry on the gift voucher. If the class is changed or no longer available, you can use the credit to other classes.
Kid cooking workshops are perfect things to do for children aged from 10 to 16 during school holidays and summer holidays. Given the kitchen set up, we cannot accept teens with severe food allergies. Please email hello@otaokitchen.com.au before booking to discuss your special requirements.
If you need to cancel or reschedule a class booking you will need to email hello@otaokitchen.com.au ASAP. You must do this at least 7 days before your class to cancel or reschedule. We are sorry that we cannot refund or rebook any cancellations made online or in-person after this time.
In the event that your kid is unwell, we ask that you send someone else in his or her place. The children who are not unwell will still be expected to attend.
Lateness: please get your children to arrive 10 minutes before the scheduled start time of the class. We cannot accommodate or refund for kids who arrived after the scheduled start time, even if you call ahead. The instructor and chef will be expected to start on time and will not be able to repeat the health and safety and/or demonstrations at the beginning of the class.
Read more of our FAQs and booking terms.
REVIEWS

Sarala Fitzgerald • Apr 2021
My daughter loved this. Very well organised and small group so she learned a lot.