EXCLUSIVE PRIVATE FLIGHT FOR TWO PEOPLE with optional add on overnight accommodation.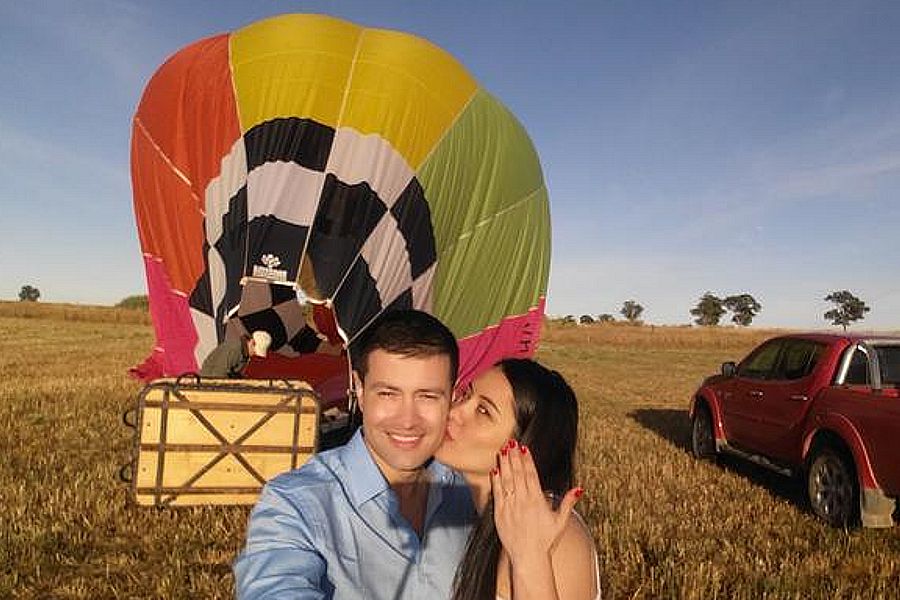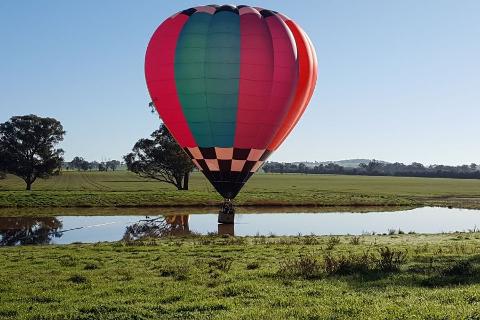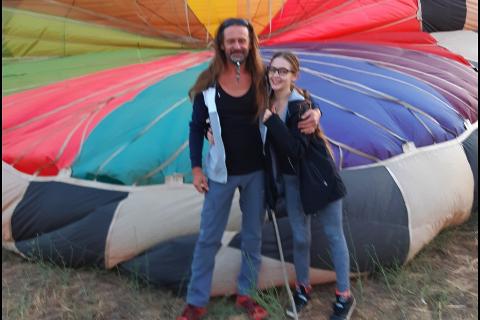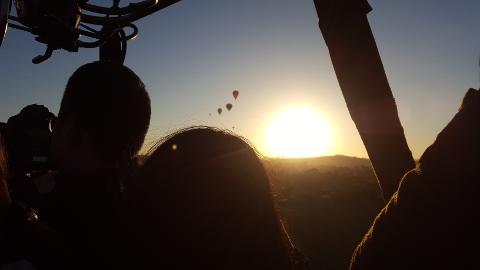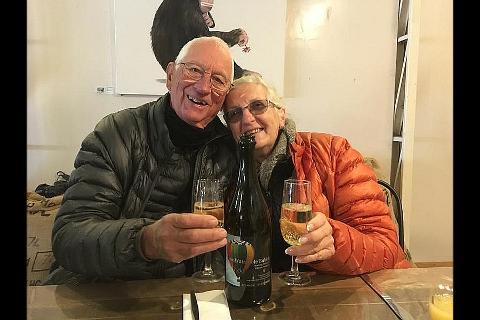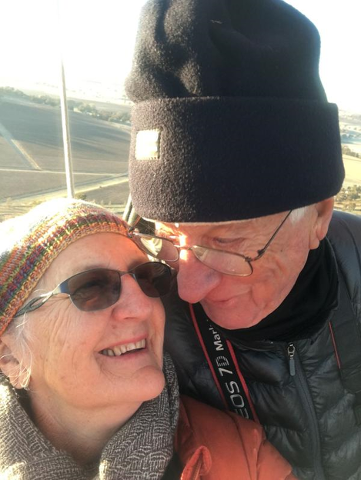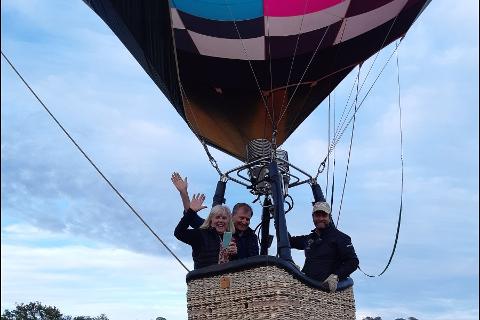 Varighet: 4 Timer (ca.)
Lokasjon: Canowindra, NSW
Produktkode: Priv 01
HIGHLIGHTS OF OUR EXCLUSIVE FLIGHTS FOR TWO
For those that want a
truly exclusive, memorable, private and romantic experience, this is the
flight for you.. It will be just the 2 of you and your pilot in our
small intimate balloon. This flight lasts for 50 minutes to 1 hour
flying time depending on available landing sites. We recommend you allow
at least three to four hours with us. This is the ultimate ballooning
experience conducted by one of our resident commercial pilots. This
package is usually taken by couples wanting to celebrate a special
occasion like engagements, birthdays and anniversaries. Exclusive
flights finish with a presentation flight certificate and a catered
champagne breakfast at the fabulous Montrose House.
Ballooning is a magic experience BOOK NOW
5.30 AM – Pickup
from Delice Coffee or local accommodation in Canowindra township. It is
important that you are on time.
Please check our Terms and Conditions.
5.35 AM – Meet your pilot and crew, who will choose
the days launch site and give you a safety briefing and an overview of
the morning's activities,
6.00 AM – Arrive at launch site and start inflating your balloon.
6.25 AM – Take to the air
7.25 AM – Land and help packup
7.45 AM – Arrive back at Montrose House for a hearty champagne breakfast.
9.00 AM – We bid you farewell or return you to your accommodation.
9.30 AM – If you are arranging any other tours or activities we recommend that you book them for after this time.
Please note these times are approximate and will change depending on the season.
What is included your Exclusive Flight?

Complimentary pick up & return from Commercial accommodation within Canowindra village.
General and ballooning safety briefing with our very experienced pilots prior to the flight.
A 50 to 60 minute hot air balloon flight above Canowindra.
In flight commentary by your pilot.
Souvenir photo taken by crew on your camera.
Full catered hot breakfast with champagne and espresso with your
pilot post flight. A time to reflect on your unique experience.
Souvenir flight certificate.
Pick up your pre ordered merchandise or buy now.
Who goes on our balloon flights?
Friends….have a ball together
Grey Nomads…..you are never too old to enjoy ballooning
Young or older lovers……….what a magic experience to share
The wider LGBTQI community.
Special Occasions. For people celebrating Special
Occasions……Anniversaries, Birthdays, Christmas, Engagements, Weddings,
Father's & Mother's Day, Thank You, Valentine's Day.